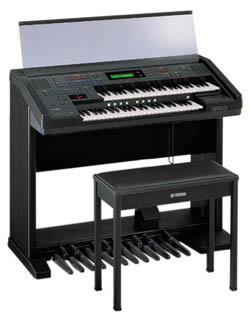 Yamaha Electone EL-500
Like the EL-700, the EL-500 lacks a few more of the bells and whistles from the EL-900 (VA, second solo voice, etc.) Voice quality suffers a bit but the number of voices and compatibility is retained.
To cut costs, this unit does not have full voice selection buttons for the second groups of voices. Players instead use "dot buttons" to select the second voice.